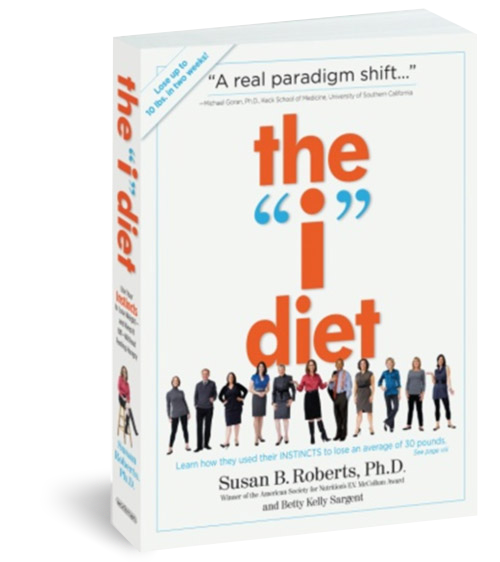 The Instinct Diet
Also known as the "i" Diet and iDiet
By Dr. Susan B Roberts
Science makes weight loss simple. 
Lose weight, stay satisfied, and enjoy food — all at the same time!
Using over 20 years of research, The I Diet gets your natural biology working for you — not against you. We live in a fattening world, surrounded by fattening food, easy availability, and huge portions. Weight gain is not your fault, but it is within your control.
Learn how with The I Diet.
New Class Options Available.
Breakthrough group and individual class options.
Hunger-free weight loss.
The I Diet shows you how to gain control over your food instincts, lose weight, feel satisfied, and live craving-free. It literally retrains your brain to prefer healthy foods.
This is the first genuine advance in weight control, based on cutting-edge, peer-reviewed science, not unproven fads. It is a transformational, easy-to-follow program for healthy, hunger-free and long-term weight loss — based on the neurobiology of how our brain and body react to food.
The Instinct Diet is a science-based program that understands and works with the natural human biology of weight regulation and food enjoyment.
THIS DIET HELPS YOU ACHIEVE:
BEST average WEIGHT LOSS of any commercial program!
NO PLATEAUS
Eliminate HUNGER so completely you actually feel satisfied
Control CRAVINGS — conquer temptation!
Food so DELICIOUS — your friends and family will ask for recipes!
Keep the weight off once and for all — it becomes INSTINCTIVE
The "I" Diet is a breakthrough:
A diet based on impeccable research. A diet where you never go hungry or feel deprived. A diet that's completely healthy for you, grounded in the metabolic, genetic and psychological workings of the human body. A diet that shows how your hardwired food instincts that once ensured our survival are now driving us on the road to obesity — and how we can use those same instincts for permanent, healthy weight loss. This is a fat-burning marvel of a diet that helped the men and women pictured on the cover and inside the book lose 30 pounds on average in a few short months. Start The "I" Diet and be amazed.
The diet has been universally praised. From Jane Brody in The New York Times: "Perhaps the most comprehensive approach to eating for effective weight control." From Women's World: "Obesity cure!" From world-class nutritional researchers and scientists: "A real paradigm shift;" "wise guidance along the road to long-term weight management;" "an honest, straightforward and helpful guide." And not to mention from Harvard's Henry Louis Gates Jr., who recommends the book to "anyone who has struggled with weight gain or obesity, and has given up hope. This diet will change their life."
"Perhaps the most comprehensive approach to eating for effective weight control."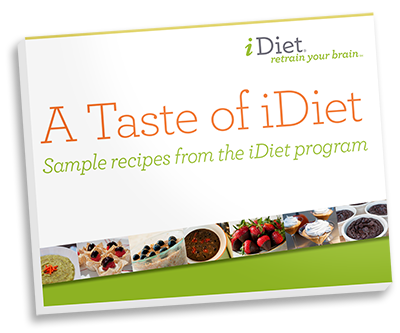 Watch Dr. Roberts describe the iDiet
Her laboratory subjects begged her to write a book to share this hunger-free weight loss plan with the world. This is how it started.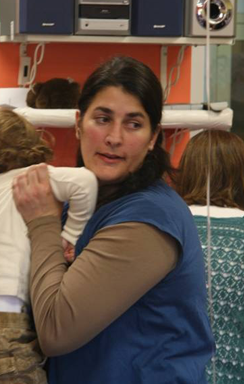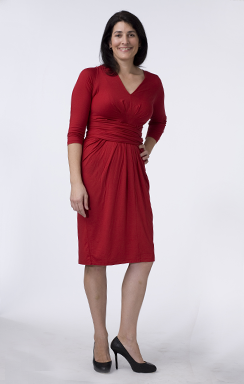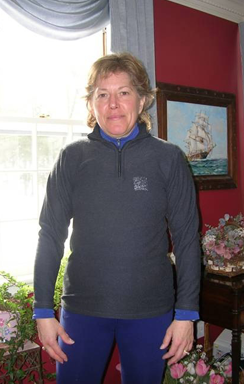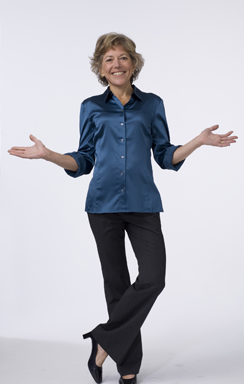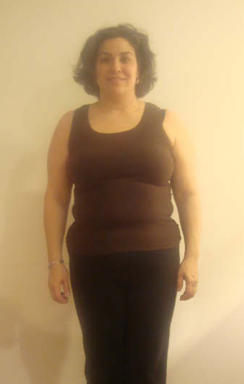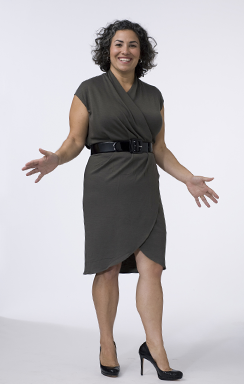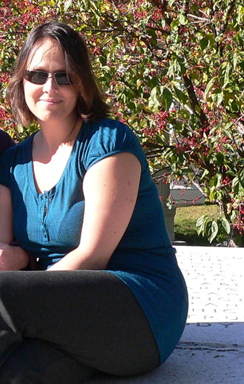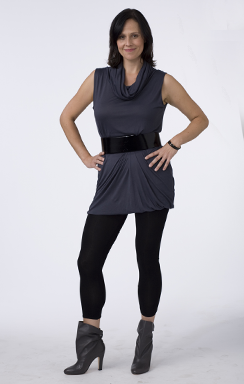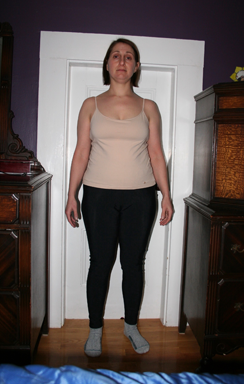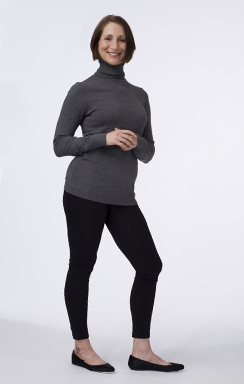 Dr. Roberts' research has described 5 universal food instincts that control our eating behavior, and our weight. 
Hunger
We need to satisfy our hunger. We like feeling full. We see this instinct in newborn infants, and we know this is not something they have learned; it is an innate need built into us to ensure survival. 
Availability
We eat just because the food is there. And — here's the thing to watch out for — we want to eat more when more food is there for the taking. This instinct is meant to protect us from famine, but in a food-rich world, it makes us fat. 
Variety
We are instinctively attracted to a variety of foods, and we eat considerably more when we're presented with more choices. This instinct helps us consume a broader range of nutrients to keep us healthy. But in a world of manufactured foods, it mostly results in eating more calories. 
Calorie Density
We love to eat and we love food, especially when it's loaded with calories. This is true in every culture, even if the specific foods vary between cultures. This instinct also helped us survive famine by fattening us up when scarce calorie-dense foods were available. The problem is, now too many of our available foods are calorie-dense, yet not nutritious. 
Familiarity
We enjoy eating foods that are familiar to us. We associate these foods with feeling safe and comforted, and we have triggers that can drive us to eat them again … and again. This instinct protected us from eating poisonous foods, by biasing us to eat foods that were already proven safe. When you add availability, advertising, and calorie density, can you see how this could quickly cause problems? 
It's not your fault. Can you see how our modern food environment combined with our hardwired instincts creates a perfect storm of eating signals? Can you see how willpower alone is not enough to withstand all the triggers? iDiet provides the answer. 
Endorsed by an unprecedented number of
top weight control experts.
"This truth-telling book, written by an international authority on human nutrition, offers a fresh approach to an old problem. Full of innovative strategies, THE INSTINCT DIET shifts the emphasis from the failed diet wars to eating behavior."
— Michael Goran, Ph.D., Keck School of Medicine, University of Southern California
"We know we eat too much. We want to stop but we can't. It's simply too hard to resist all the high-calorie food out there. With THE 'I' DIET, we actually have a way to regain control of our appetites."
— David A Kessler, MD. Former FDA commissioner and author.
"An honest, straightforward, and helpful guide for people who wish to lose weight sensibly and safely and then keep it off. THE 'I' DIET is scientifically sound and easy to implement. I highly recommend it."
— F. Xavier Pi-Sunyer, M.D., Professor of Medicine, Columbia University, and Director, New York Obesity Research Center, St. Luke's-Roosevelt Hospital
"In The Instinct Diet, Susan Roberts translates over twenty years' experience conducting nutrition studies into a practical prescription for weight loss. Whereas many diet book authors focus simplistically on just one factor, she shows us how many aspects of the modern food environment gang up against our biology — and most importantly, what we can do about it. Her book's 8-week program, based on the latest scientific insights into nutrition and psychology, provides wise guidance along the road to long-term weight management. I recommend The Instinct Diet with enthusiasm."
— David S. Ludwig, MD, PhD, Director, Optimal Weight for Life (OWL) Program, Children's Hospital, Boston, and author of Ending the Food Fight: Guide your Child to a Health Weight in a Fast Food/Fake Food World
"Finally, an easy-to-follow plan for healthy and permanent weight loss based on science! If you don't lose weight after reading Dr. Roberts' book, I suggest you read it again."
— William J. Evans, Ph.D., the Jane and Ed Warmack Chair in Nutritional Longevity, University of Arkansas for Medical Sciences
"A must-read book for anyone interested in losing weight and/or keeping it off. Based on the latest,
cutting-edge research and presented in a clear, concise way … THE INSTINCT DIET artfully blends sound science with a practical road map for weight loss."
— Eileen Kennedy, Dean, Friedman School of Nutrition Science and Policy, Tufts University
"Humans evolved with powerful survival instincts that regulate our food intake. Dr. Roberts combines her extensive experience with sound science to help readers work with these instincts rather than fight them. Everyone will gain practical insights from these pages."
— Walter Willett, M.D., Chair, Department of Nutrition, Harvard School of Public Health, and author, Eat, Drink, and Be Healthy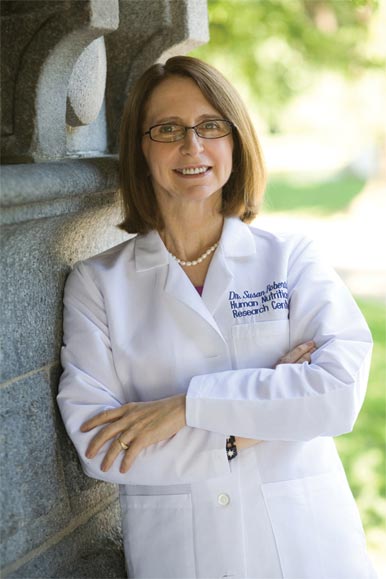 Dr. Susan Roberts
Author
Susan B. Roberts, PhD, professor of nutrition and professor of psychiatry at Tufts University, is an internationally recognized expert on nutrition and weight control. She is the author of Feeding your Child for Lifelong Health, as well as over 250 research studies on nutrition and weight management published in research journals including The New England Journal of Medicine, JAMA and The Lancet.
Dr Roberts lives with her family in Weston, Massachusetts.
Read more about Dr. Roberts
Download a free sample menu from the book.
An important reason for the astonishing success of the Instinct Diet is that the menus are truly satisfying and also taste great. You don't have to follow the menus if you prefer to eat your own food, but Instinct dieters learn that Dr Roberts' menus are very special — providing exceptional hunger-free satisfaction so that you can lose weight more easily while seeing what really works for you. For comments on menus, take a look at the Amazon site and see many unbiased reviews!
There are wonderful menus for everyone in The Instinct Diet, whether you love to cook or never go in the kitchen, and whether you enjoy meat or prefer vegetarian meals. The menu below is just one "with-meat" example day showing how well you can eat when you diet the Instinct Diet way.